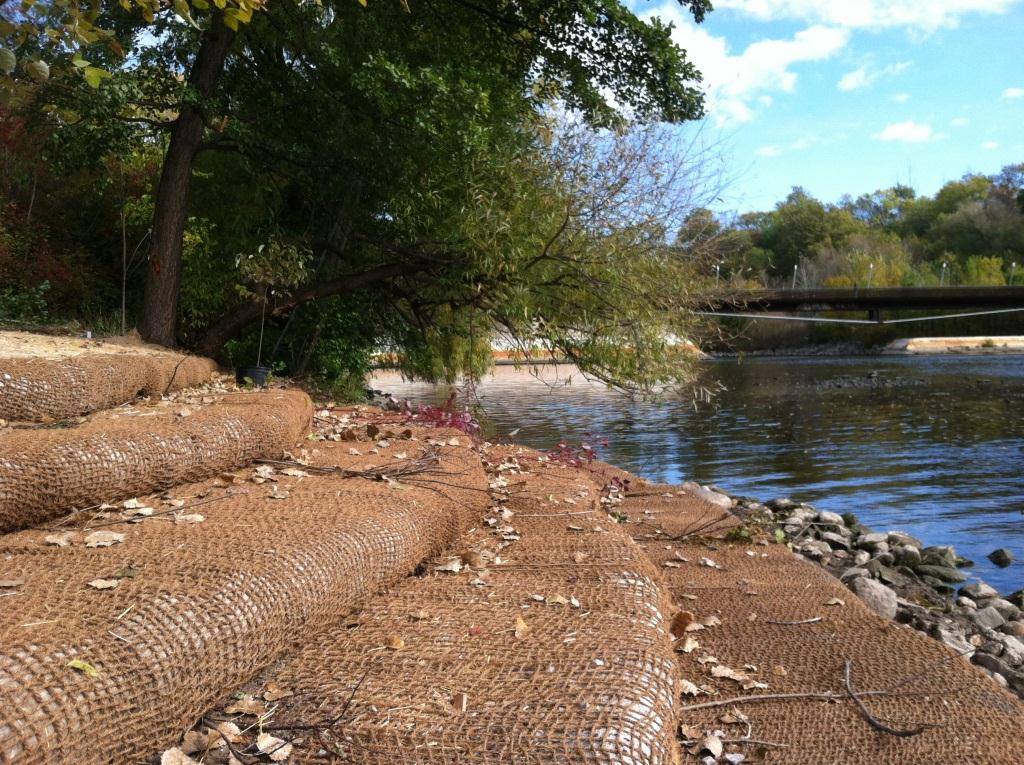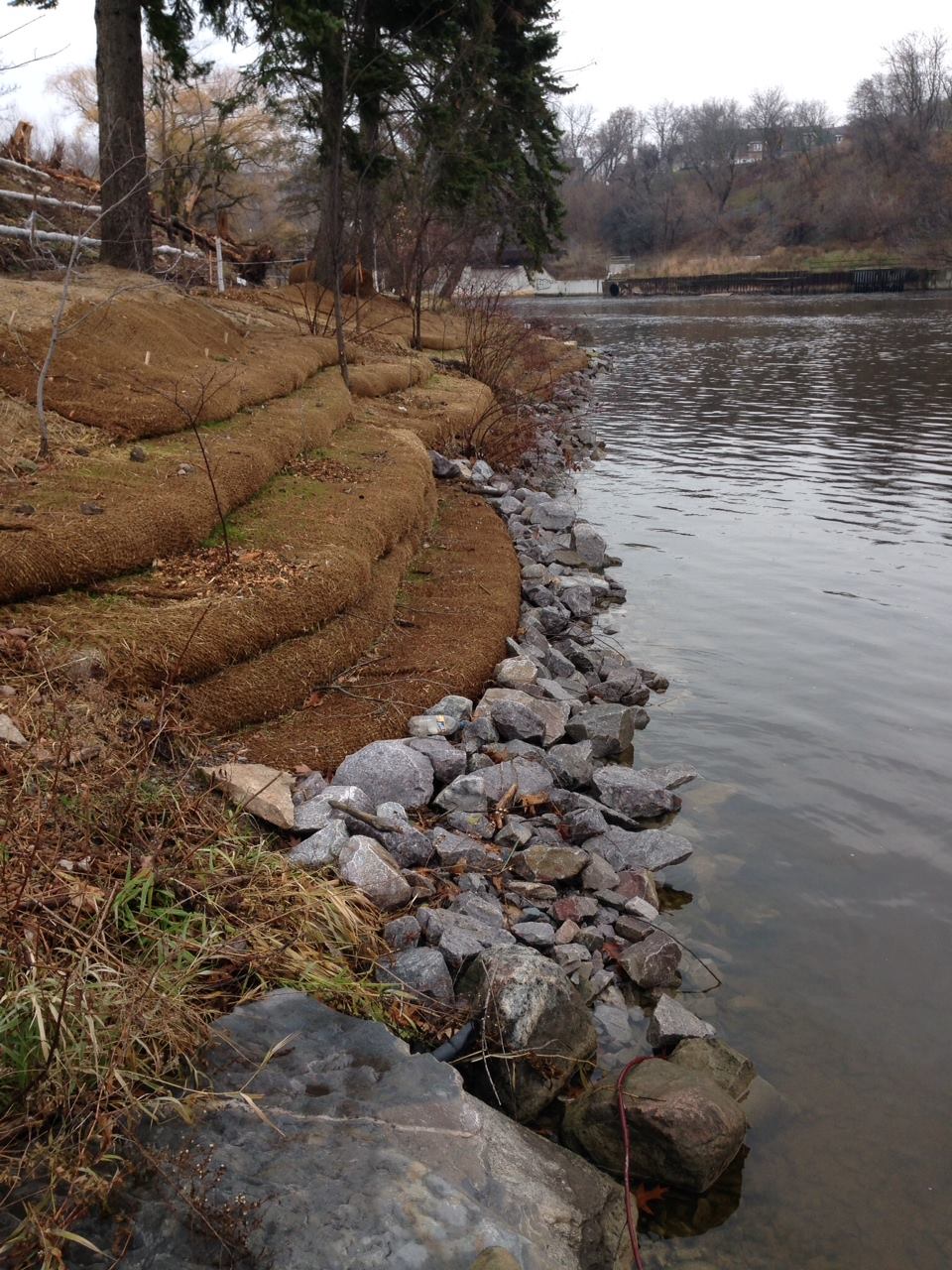 Milwaukee River Streambank & Upland Stabilization
Marek Landscaping worked with the River Revitalization Foundation to restore 300 feet of Milwaukee River shoreline and 3 acres of habitat within the Milwaukee estuary. The project took place within the Milwaukee River Greenway Gateway Park, formerly known as Wheelhouse, which is one of the last and largest remaining parcels in the city suitable to become an urban riverfront park. The transformation of this land not only provides additional greenspace in the most densely populated region in the state, but also enhances fisheries management, establishes a riparian buffer, decreases erosion and runoff, lessens fragmentation of the primary environmental corridor, and increases public access by becoming another major entrance to the natural river valley upstream from downtown.
Marek Landscaping provided the design, construction estimates, technical writing for grant applications, wetland/ waterway permitting, and construction. The approach was to use bioengineering techniques for bank and slope stabilization and to replace invasives and non-natives with a diverse native mix. Construction consisted of initial site stabilization and sediment control, tree clearing, grading, river bank stabilization, soil placement, compost blanketing, reseeding, slope interrupter placement, biodegradable turf reinforcement mat placement, hydro mulching (2:1 slopes and steeper), and tree and shrub planting.